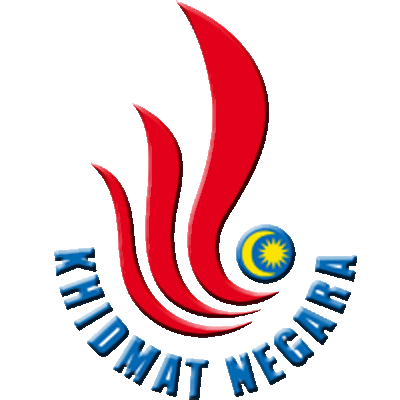 Download -
HERE
The National Service Training Programme, or Program Latihan Khidmat Negara (PLKN), is Malaysia's national service program. The conscripts are 17-year-old youths that are selectively drafted. The three-month program, which started in December 2003, began as way to encourage friendship between youths of certain ages from different races and ethnic groups and address concerns that the country's various races were becoming increasingly isolated from one another.
The national service program was first proposed in late 2001, brought to committee the following year, and was finally brought to action in 2003. Initially it was thought that all youths of a certain age would be drafted but later the numbers were restricted due to lack of resources. The program was also initially planned as a 2-year program, which was later reduced to a year, and then six months, and to its present three-month length. The issue of conscription has always been a sensitive political issue in Malaysia because of the ethnic divisions of the country. The rationale for National Service was to bond the youth of Malaysia together and create a Malaysian nation, as the problem of racial polarization was found to pervade educational institutions in Malaysia.
Wira wirawati harapan bangsa
Tiba masa kita berjasa
Kita sahut cabaran bergerak seiringan
Demi mencapai wawasan.

Kenali rakan pelbagai budaya
Selami warisan kita yang kaya
Bersama bergandingan tiada perbezaan
Kita Warga Malaysia.

Berkhidmat untuk negara
Berbakti penuh setia
Satu hasrat satu semangat satu tekad bersama.

Kami wira wirawati negara
Kini masa kami berjaya
Kami sahut cabaran bergerak seiringan
Kami pasti mencapai wawasan.

Kita sahut cabaran bersama bergandingan
Berkhimat untuk negara
MALAYSIA!!!
kereta percuma
Buat Duit Percuma